Racingline Engine Mount Polo AW Dogbone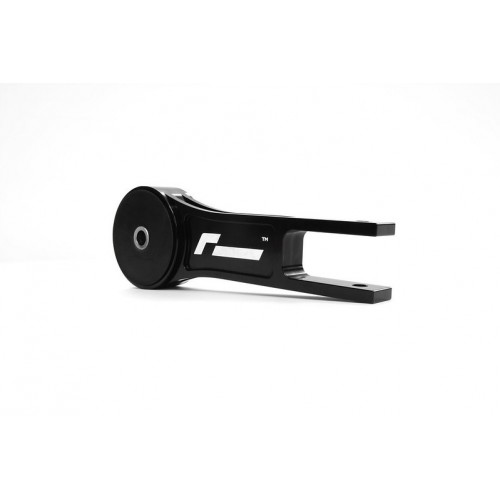 Klik foto voor meer foto's
POLO GTI MK6 AW UPRATED ENGINE MOTOR MOUNT.
TRANSFORM YOUR DRIVE.
Get your power to the road or track where you need it from the RacingLine Engine Mounts.
WHAT IT DOES.
To harness your power increases, and transfer that power to the road or track where you need it, our ultra-strong Uprated Engine Mount will give a much more solid drive, and crucially add durability to any high-powered or hard-driven car.
Our Uprated Engine Mount is a CNC-machined, fully engineered replacement part, designed to greatly decrease engine and transmission rocking movement, ensuring clean transfer of power to the road.
The risk of that horrible wheel-hop under launches and hard acceleration is almost eliminated as the whole engine and 'box assembly is now firmly prevented from juddering when wheelspin occurs.
CONFIRMED APPLICATIONS
For MQB A0 models with 2.0 TSI EA888.3 & 2.0 TSI EA888.4
VWR150001
> VW Polo 6 GTI 2.0 TSI AW 2017+
> Audi A1 40TFSI GB 2019+
DO I NEED AN UPRATED ENGINE MOUNT?
For any high-power or hard-driven Polo GTI AW, this Uprated Engine Mount is truly one of the most worthwhile upgrades to the driving dynamics of your car.
The Uprated Engine Mount strengthens the whole location of the drivetrain to give a much tighter, sharper feeling to your car's responses.
It eliminates that soft feeling when coming on and off-throttle, and banishes wheel-hop under hard acceleration as the whole engine and gearbox drivetrain assembly judders. You can imagine how much strength that adds to the drivetrain, helping to protect from future wear and breakages.
Rather than some aftermarket 'push in' bushes which crudely fill the voids in the original factory mounts, the RacingLine engine Mount is a completely redesigned, ultra-strong replacement mount.
PRECISION ENGINEERED FOR PERFECT PERFORMANCE.
- The polymer mix for the bush itself uses a durometer (hardness) rating which allow some compliance, and filters much of the drivetrain's vibration.
- The mount starts life as a single billet of T6061 Aluminium, CNC machined for ultimate strength vs weight properties.
- Noise, vibration & harshness (NVH) levels are well-contained inside the car, with an added gentle 'growl' that enthusiasts will love
- Hand-polished, then gloss anodised in midnight black - to look good, and stay looking good.

RacingLine Group is based in Milton Keynes, United Kingdom. We are a tier-1 partner to Volkswagen Group, and to many we are best known for delivering the Volkswagen Racing motorsport programme ever since 1997, out of which was born our increasingly popular Motorsport & Performance Parts range, now sold all over the world. Alongside that is our successful Events division, and our other Motorsport and Automotive Services. But above all, we are passionate about our Volkswagen Group products, and passionate about making them go better and faster!